Names are important. I decided that I would name my foraging company 'edulis' several years ago.
The word 'edulis' is Latin for 'edible', which is perfect for a wild food business.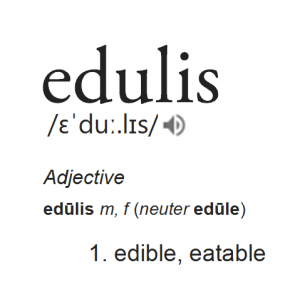 The term also features in the scientific name for the porcini, cep or penny bun mushroom (Boletus edulis) – a delicious prize for any forager, one of my favourite fungi to find and, actually, the reason I started mushroom-hunting in the first place! And why its pleasing shape is pictured stylised in my logo.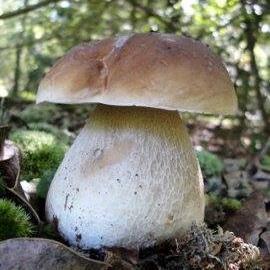 A stunning and attractive-looking mushroom with firm white flesh, a fat, white-netted stem, almost-greasy brown cap like the bread roll it takes its English name from, the whole fruitbody can be enjoyed raw, cooked or preserved. It took a few years of searching to unlock the secrets and find my first cep, but I now realise that if you look in the right habitats, it is not uncommon in the UK at all. if you can beat the mushroom-fly larvae to it, that is!
You do see it term appearing in the Latin names for various diverse species, giving the clue that (usually!) the organism, or parts of it, are edible and good to eat. Other 'edulis' species include: Mytilus edulis (common mussel), Passiflora edulis (passionflower/fruit) and Ostrea edulis (oyster).